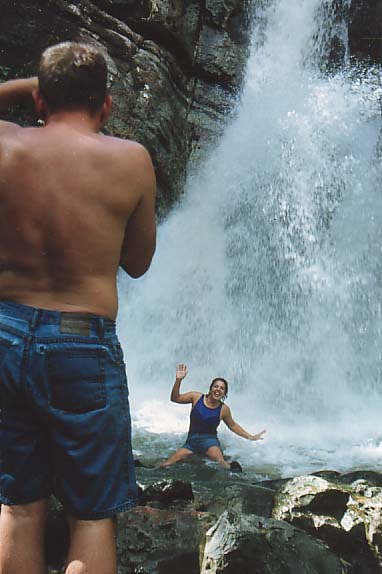 X





This poor girl was being teased by her younger sister to get wet and jump in the pool. Obviously, the older sister thought the water a tad bit cold and wouldn't come in. Younger sis then splashed water on her.




Who could resist taking pictures of this beautiful lady? I shot this on a catamaran trip out of the Fajardo yacht club. All young ladies should have pictures such as this taken of them as to remind themselves, their children, and their grandchildren that, they too, were once beautiful. If I ever find out who she is I'll give her a copy.



This beautiful couple was shot at the lighthouse on the southwest corner of PR. I believe he said he was in the Navy but I'm not sure. If either of these beautiful people want a copy of this for their family album feel free to copy.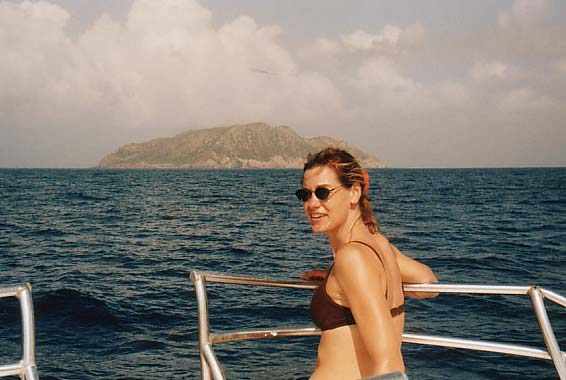 Though not taken in El Yunque, I still wanted this beautiful young lady to get her picture in. She was my diving partner. A guy named Abby had a crush on her during the dive. The last guy up who made his air last the longest could give her a kiss on her cheek and he always made sure he was the last one up. Hey, Martha! Que Pasa!!

In the background is Desecheo island--off the northwest coast of Puerto Rico. To get there contact Taino Divers--787-823-7243. Allegedly the best diving in Puerto Rico. You can see bottom at 130 feet from the boat. Tell 'em you want to dive Candyland, and be sure to bring your camera.