All photos shot by and copyrighted by me, Rex Cauldwell. Enjoy but do not copy without permission. Please read the text above as to allow a couple minutes for the photos to download.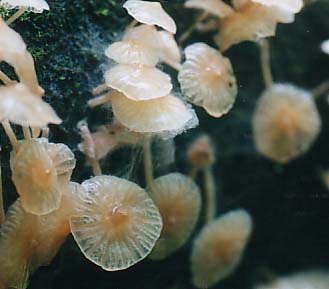 Beware: High quality photos--slow download zone!

My apologies, but this site may not be for sightseers who only have a fast, passing intrest. Throughout the entire site there will be large photographs with many photos per page. This is needed to show how impressieve El Yunque is--but this translates out to be slow downloading unless you have a fast computer system with a fast internet hookup. The average download time for the page is around two minutes. If you are serious about seeing some quality photos of the El Yunque rainforest then this is your site otherwise you may not have the patience for the downloading.

My advice here is just to prop your feet up, relax, and read something for a few minutes to allow the page to download--it will be worth it. Got your feet up? Take a few deep breaths--we shouldn't be in that much of a hurry anyway.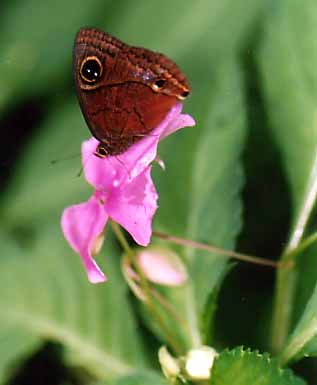 I love this shot. I waited a long time to get the clouds to align just right. What you don't see is the ten other shots I took before I got this one. To find this spot go into El Yunque on 191 thru the main gate and take road 9966 to the right. It is a few hundred feet down on the left.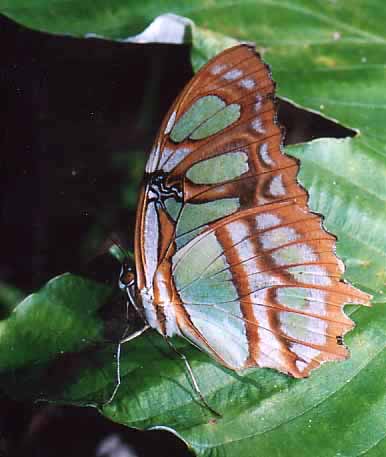 I find it very hard to get any El Yunque butterfly to settle down long enough to get a shot. I shot this one on Big Tree Trail.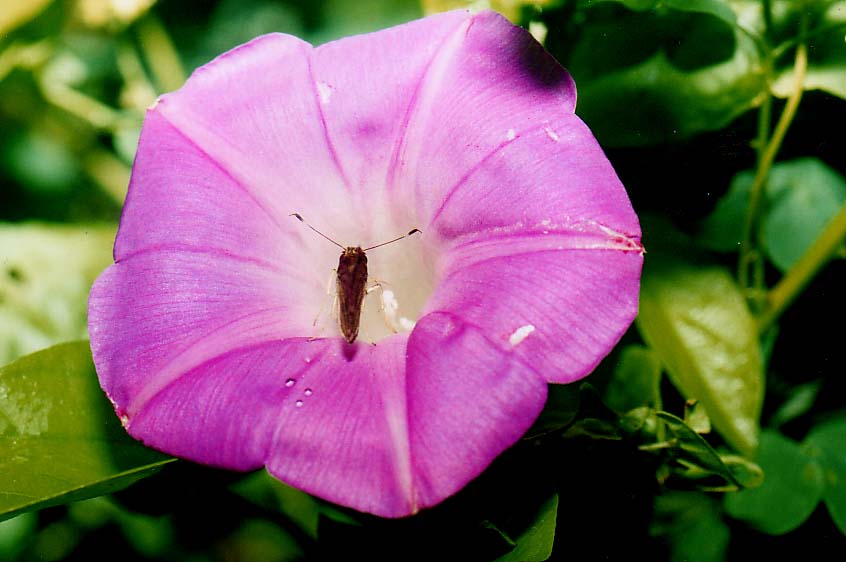 This is one of the few photos where I got an insect in with the flower that looked good. What am I saying, this is one of the few flower photos that I got to look good, period. Most went into the trash.