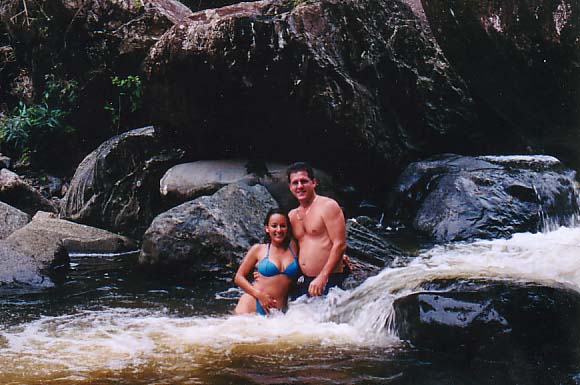 On the south side of El Yunque there are thousands of secluded pools for you and your loved one to have all fun and privacy you want.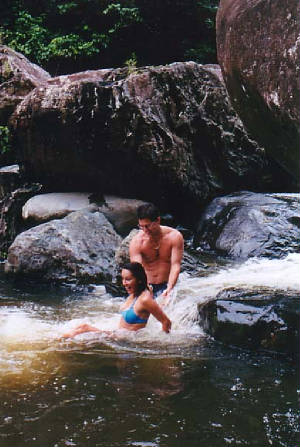 River water in the rainforest is cool, not warm. You can swim in it but it will give you a little shock as you get in like most creeks. You'll get used to it in a minute or two. You have to do it. You can't go that far to see the waterfalls without swimming in the pools. Wear a bathing suit under your clothes. Or, even better, just wear some cut-off jeans and jump in. You will be dry 15 minutes after you get out.



Bring a camera to photograph the event. The object is to create good memories that will satisfy your need for living and give you warm feelings in your later life as you remember what you did. So snap that picture and do the same for others.